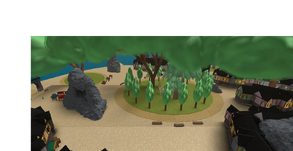 Atlantia
is the eighth floor of SwordBurst Online.
Atlantia is an area landed by ancients, with a beautiful town right in the center.
The enemies are located at one of the many different islands connected by long bridges. It is a good place if you don't like switching floors. It has both mobs and a crafting station. A good radius around the spawn area is a no-pvp zone.
Floor 8 is great to play Hide and Seek on!
Obtained by defeating
Floria
(Floor 7) boss
Earth Guardian
.
Mobs
Items/Drops/Crafting
Ad blocker interference detected!
Wikia is a free-to-use site that makes money from advertising. We have a modified experience for viewers using ad blockers

Wikia is not accessible if you've made further modifications. Remove the custom ad blocker rule(s) and the page will load as expected.